Friday 7th April 2023
We were blessed with some fine weather for this years Hugh Dickson. Some thirty / forty competed for the Ornate Silver Jug.
The winner Clive Miquel, 2nd Alasdair Sloan and 3rd Stuart McNellan. The same number attended the 'black tie' dinner in honour of immediate Past Captain Hamish Macfarlane.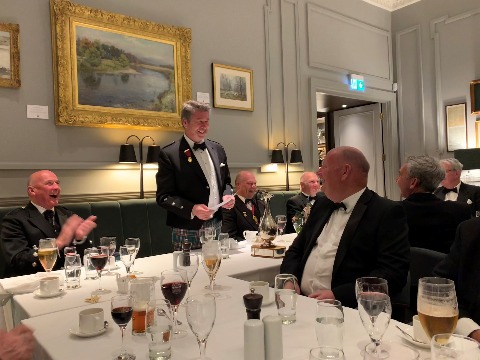 The present Captain's Committee and Board, Past Captains and Ex-Council members enjoyed some convivial chat following PC Macfarlane's memories of his past year in office.