GAILES SEASON OPENING COMPETITION
A cheer greeted the announcement of the official Season Opening at Gailes. The course was in great condition allowing a high standard of golf (from some). All enjoyed the general 'Bon ami' and Gailes Hospitality from Fergus and the Team.
The Winners won with a superb 84 points and Runners-Up 82.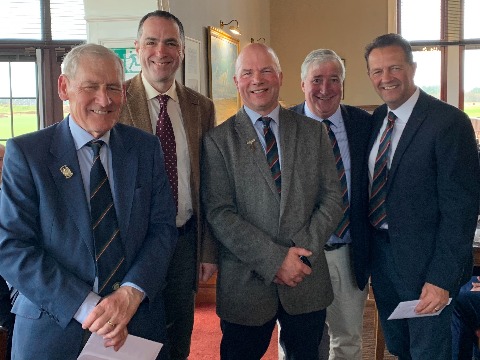 Team Winners: R.Crawford & N.Gennoe and D.Ballingall & M.Grant.
The Runners-Up Returned their Orange Ball with a combined Team Score of 36 points.
Runners Up & Orange Ball Winners: T.McGill & J.Irvine and D.Laing & G.Martin (Click here to view Runners Up Presentation)