Victory at Dullatur
The Junior JJ McCarry division 1 team sealed the league title with a victory at Dullatur on Friday night. Wins from Charlie Greaves, Sam Somerville and Finlay Speirs secured a 3-1 win for Glasgow completing a season in which the team won all their matches.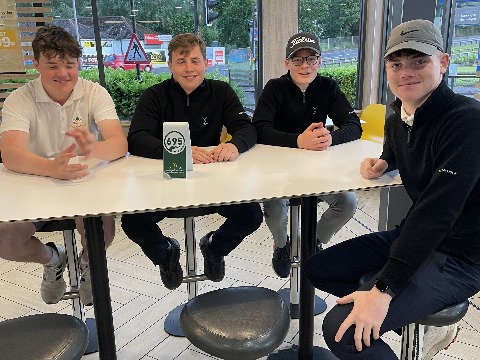 Well done to Charlie Greaves, Sam Somerville, Finlay Speirs, Cameron Burns, Matthew Provan and Bobby Gray who all represented the team this season.
We can now look forward to another trip to the Junior Team Championships in September.