2021 Division 1 Champions and holders of the Boundary Bell
Team Manager Angus with the big reveal against Lenzie. A 6 – 2 win on the back of a 6 1/2 – 1 1/2 loss against Kirkintilloch (note the new scoreboard).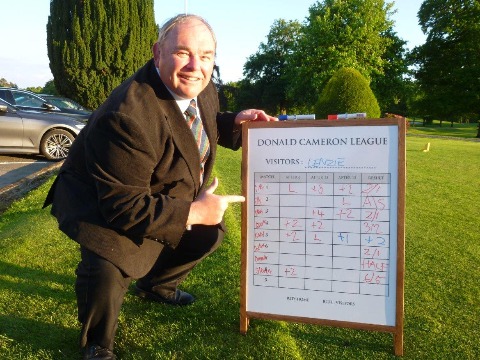 Next match is Dullatur away on the 8th of June & Douglas Park at Killermont on the 9th of June.