Ladies Day Results
Ladies Day was strongly contested by 54 teams on holiday Monday at Killermont.
The outright winners were Son & Mother team Graham & Alicia Wilson with an outstanding 46 points.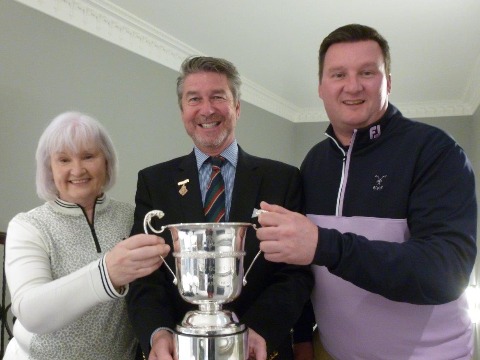 Runners Up: Graeme & Alison Miller – 43 points (BBN)
Third place: Alan & Natalie Baxter – 43 points
Fourth place: Robin & Elizabeth Crawford – 42points
Fifth place: Roger & Lindsay McLean – 40 points (BBN)
On course prizes
Nearest the pin team in 2 at the 8th hole – Graham & Alicia Wilson
Nearest the pin at the 11th hole – Cliff Barrowman
Nearest the pin at the 16th hole – Tracey McColgan
Longest drive at the 6th hole – Suzanne Chase
Click here to view more pictures from the day.