Sunday 24th April 2022
The eighth Grand Match was played over Gailes Links & Western Gailes on Sunday in glorious sunshine with Glasgow victorious in defending the trophy and squaring the matches at 4 each.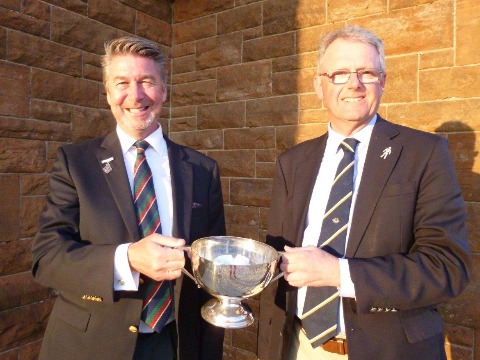 Captain Hamish Macfarlane is pictured with Western Captain Duncan Sloan.
Salver was presented in celebration of Western Gailes 125th Anniversary this year pictured below.