Saturday 19th March 2022
---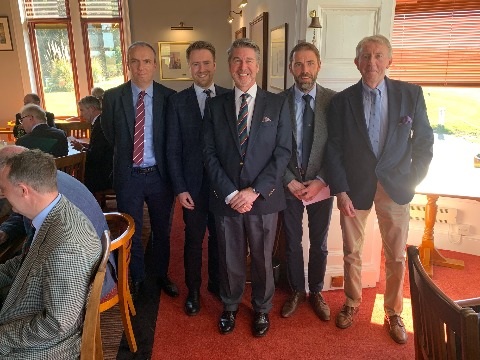 The weather gave us an outstanding start to our season under a beautiful blue sky with some even taking to wearing shorts.
Winners – Paul Kingwell, Alan Young, Frank Burns and Malcolm Stenhouse with a score of 83 points with a better last 6.
Runners Up – Mark Kitson, Clive Miquel, Stephen Hagenbuch and James Durward with 83 points.
Yellow Ball winners – Stephen McAllister, Kenny Hunter, Paul Richmond and Alex Beagrie with 42 points.